A couple of weeks ago I had the honour of taking some wedding portraits for a good friend, yay! Even better, she wanted them done along Sydney Harbour :D
I still have a few to edit and I don't want to show them around until the blushing bride has seen them, lol but I can post this one because I gave her a sneaky peek before they went off on their honeymoon :D
Awwww :)
The Harbour makes such a lovely backdrop.....so lovely in fact that we found ourselves in somewhat of a 'Bridal Traffic Jam' LOL! There were wedding parties EVERYWHERE!! I felt like such a dork with my little 550D surrounded by pro's with their masses of equipment and assistants!
It was a very good warm up for next weekend when I do my first BIG start to finish, hair & makeup to bridal waltz wedding! =O *deep breaths* haha
So nervous but so excited too!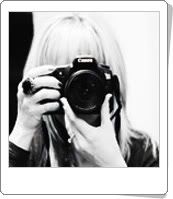 xxx