The theme over at The Moments In Between is "smile" and I just happen to have one of the smiliest bubba's around! He so happy all the time and is always laughing, he even does a big grin when I get the camera out! The hardest part of this challenge was picking which smiley photo to use!
Have a look at all the other beautiful smiles here: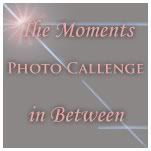 And over at Paper Heart Camera the Show and Tell theme is View From Above. I actually already posted TWO shots from above this week, bugger! But luckily I had a third one, lol, it must have been my week for it!!
Show:
Tell: I took this while we were out bushwalking on the weekend, I love Charlotte's eyes :) I wish I had those lashes!
(and a bit bummed by the bright sun on her nose, I'm not clever enough to fix it, lol)
Thats it for today, time to put a sleepy little boy to bed :)
xx