I have SO MANY photo's to edit and way too little time!! We've had beautiful Spring weather lately so have been on lots of little family bush walking trips, out feeding the ducks and just having fun outdoors. So of course I've taken a million photo's every time we go out, lol.
I took this last week when I took
these
photo's, Charlotte and my brother were having fun attempting to hula hoop...I have some hilarious shots of my brother spinning the hoop on his leg but he'd probably kill me if I posted them LOL!
Here is the SOOC
Very dark and shadowy! I had the camera on sports mode still from when I was taking funny photo's of them hula-ing, lol
(and yes she really needs to wear a belt with those jeans!)
I really don't remember what I did to it haha! I know I brightened and sharpened it then added a brightness/contrast adjustment layer where I made it even brighter then masked out everything except the hoop to make it pop more. Then I ran Paint The Moon's Creamy Soy Latte :)
This photo of my little man makes me happy :) Trying to climb a tree while we were out feeding the ducks. Which happens to be his newest word "Duck! Duck!" hehe. He also now says "MaMa" for Grandma, lol. Not to be confused with "MumMum" for me =D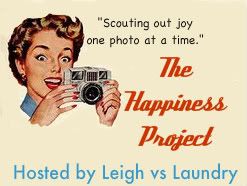 (I'm a bit early with this one, its been moved to Thursday because of a sick bubba :( Hope he's on the mend soon!)
The theme this week for the Simplicity challenge is SOOC so I've chosen this wildflower picture from our bushwalk on Sunday =D
And one last one for Trendy Treehouse, this weeks theme is 'Story In Pictures'
It's nothing special creative-wise but it really sums up our walk on the weekend - hubby teaching Charlotte about all the different plants and William touching every little thing he could reach, lol.
Thats it for now! Off to edit some more pics!