We had some fun on the driveway while we waited for hubby to get home from work the other day. I'm so pleased with these photos, definitely framing some of these!
He's SUCH a cheeky little monkey!!
This is my favourite, I think I'm going to put it onto a canvas :)
He thinks he's pretty funny too ;D
I like to call this the 'Classic Charlotte Face' lol. I keep telling her her face will stick like that if the wind changes but she does it anyway!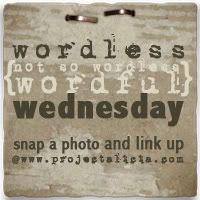 xxx