Sunday already!
1. Long Exposure
So I had to go to the archives for this one. I did have a plan but the weather has been yuck and Charlotte has had matching behaviour, lol so you get to see this again :)
I used a long exposure to give the water that smooth silky look.
2. Shapes
William's In The Night Garden shape sorter from above.
3. Green
William in a green shirt peeking over a green hedge. He was watching model trains. He luffs trains :) And I love the look on his face :)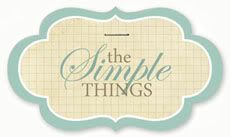 4. Fruit
5. Childhood Memory
I had no idea what I was going to do for this prompt, then I remembered this photo of me when I was little standing in a giant pair of clogs. I'd just taken the photo on the right of Charlotte on our recent family holiday so thought I'd put them together :)
If your wondering why the quality of the picture of me is so appalling its because it's a photo of a photo thats inside an album. Lazy, I know =D I tried to make the one of Charlotte match it, lol
xx