We spent the day up at Swansea for my sister in laws birthday and had lots of fun lounging in the water, building sandcastles, snorkelling and kayaking and I want to share some pics of my little man who is growing up too fast!
Here he is getting his little toes wet :) He was quite happy playing in the shallow water here!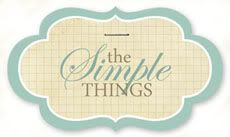 And here he is having a play in one of the kayak's :)
Even though it looks overcast I can assure you it was stinking hot! And I *possibly* might have a very burnt face and look a bit like a clown :/ I forgot to put cream on my face, lol.
And I didn't get my Scavenger Hunt finished AGAIN this week :( But in my defence we're packing up to move house next Monday, lol so I might miss a few challenges over the next couple of weeks :(
But yay we're finally moving!!
xx