We're about to move house so I've been *trying* to pack and clean while hubby is at work....but it's not going well with 2 kiddies under my feet, lol. Charlotte was helping me clean out the bathroom cabinets and we came across my old crimper, which naturally Charlotte HAD to try IMMEDIATELY haha! So we abandoned our packing, put William in bed and had an afternoon crimp session, lol.
Here are the SOOC's
And then I jazzed them up a bit in PSE8 using 'Wonder Quickie' by Annie at Paint The Moon and then used 'Warm Rain' by Sarah at My Four Hens :) And the frame is from M4H too :)
Doesn't she look too cool for school?? =D It was another stinking hot day here so she was in her usual outfit of just a pair of knickers...I seriously don't know why I bothered buying this kid a summer wardrobe!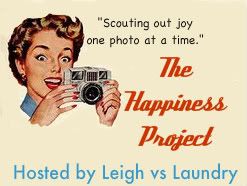 Before we did the crimping I managed to snap this gorgeous photo of her with my f1.8 :) The hardest part about a prime lens is constantly having to scoot backwards when the kids won't stay put! It did mean I got this beautiful close up of her eyes though :) Looking at this it's hard to believe she's only 4 =O