They were both so brave and climber right out to the end.
I kept trying to get a picture of them sliding together but somebody kept shooting down before her little brother got to the top ;)
Such concentration!
Very cool slide!
William took a bit of a tumble down the ladder up to the top of one of the structures, he landed with a leg either side of a rung, ouch! Then the poor thing did it again!
He was screaming "Again! Again! Again! My bottom is hurt again!" :(
One of the fireman must have seen what happened because he came running over with an ice block to make him better. And one for big sister too of course!
I love this picture of my babies :)
I had a terrible time with red colour casts on everything from the plastic fire hats!
HA!
Of course we actually did stuff IN the museum as well, lol but it was a lot harder to get pictures in there because there wasn't much to bounce my flash off!
They had the best time in the kids area! There were all sorts of activities, fire engines to climb in and even gear to try on. Plus Fireman Sam was playing on the TV!
HOw cute are my kids, they wore their own little fire hats and bought all their Fireman Sam toys in with them :)
All in all it was a great day, definitely worth the drive out there! (Except for maybe William's "Where is da place? Where is da place? Where is da place? hehe)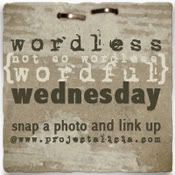 Thanks for stopping by!