A couple of weeks ago we heard on the radio that there was a seal down on the beach. Whaaaaat?? A seal? This is a pretty uncommon occurrence around here, so as soon as school let out we went down there for a sticky beak :)
Since the only thing between Charlotte's school and the beach is a playground, half the school headed down there too!
Oh hai!
National Parks and Wildlife got there pretty quickly and roped the area off to keep the seal nice and safe. It was there for most of the day I think, we got there around 3:30pm and it had been there since the morning. It didn't look like it was in any rush to head back out to sea either!
It was quite happy to flop around on the sand!
The tide was starting to come in and when the water reached it's tail it shuffled up the beach like a giant slug, haha :D
Can we talk about how much I love this picture?? Because I do :) I'd like to say that was a look of excitement about the seal but really he was just more interested in playing!
Happy seal :)
Sad seal :(
hehe
Charlotte also lost interest pretty quickly after she spotted some other girls from her kindergarten class!
They were happy to just jump off the sand dunes :)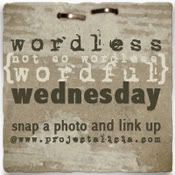 xxx
Ps. If you haven't already seen them, check out these posts by Mandy @ A Sorta Fairytale and Jess @ IROCKSOWHAT about watermarking your images. I've started to put my watermark closer to the subject, which I don't like but there are some creepers out there! Plus it's nice to get some credit if your pictures end up on Pinterest :D