On Friday Charlotte had her first 'Crazy Hair Day' at school. I wasn't sure what we would do because of her broken arm, she can't have a bath or shower and I've been taking her to a salon to have her hair washed! In the end I thought a little bit of coloured spray won't hurt and she went to the salon the next morning to have it washed :D
Charlotte wanted no part in having her photo taken, so please excuse the surly expressions, lol
The only thing I did different from the tutorial was to crimp her hair once I had it in two high pony tails, to give it a bit of extra texture and craziness!
I think they turned out pretty cute! We added a bit of orange hair spray and some glitter spray too :)
haha!
At one point during the day, when her kindergarten class went for a walk and they all had to wear their hats, she had to balance hers on top of her hair and she said to her teacher "I KNEW this hair do was going to become a problem!" It made the teacher's day, she's so funny :D
This is the standard Charlotte pose - grab a dandelion flower and hold it right up to your cheek...you may remember this pose from her
first day of kindergarten shoot!
I think the orange spray makes her look like she has a terrible dye job haha! After we took these photos we met up with one of her little friends and we swapped hairsprays, so I sprayed the middle of the bows with hot pink =D
And a couple of Instagram shots where she's actually smiling!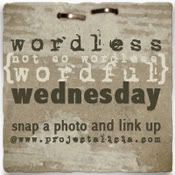 xxx