Last weekend my husband and I became the proud Godparents of our little niece Emilia :)
Isn't she sweet? You might remember her from a couple of newborn photos I shared of her
HERE
and
HERE
.
I just loved her little name bracelet, it was so pretty!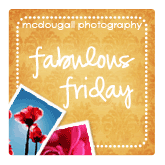 I hardly took any photos on the day, I didn't even get any of our nephew
Kaiden
who was also Christened that day! I managed to quickly snap these few right at the end of the day when most people had left already. William adores his baby cousin :) Charlotte adores being able to take home all the leftover balloons haha!
I wish I'd taken some of my kiddos in their little outfits, William looked so smart in his tie!