Yesterday we dragged out some of the many many chalks we have left over from
William's Party
. I thought I'd try my hand at some chalk photo's with Charlotte...turns out I can't really draw haha but we had fun!
We went with a Charlie and Lola picture first, seeing as she was already wearing the shirt. I don't know why her hanfds are down her pants. I don't know why Charlotte does a lot of things LOL.
(In case anyone wants to know, the fonts are Courier and Bodiac)
This was meant to be a crown...I think I did it a little big!
The umbrella and rain was charlotte's suggestion...then she lost interest and went a bit silly. As usual!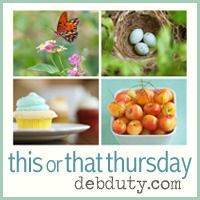 Then the kids just had some fun :)
Who else loves The Goonies?!
Charlotte likes to grind the chalk in one spot over and over til it makes a big powdered chalk mess :/
Chalky fingers and toes :)
Thanks for stopping by!!