Last month I was lucky enough to shoot my first wedding! It was lots of fun and hard work at the same time!
Here are some of my favourite B&W's from the day, I love the candid moments but there are some fun posed shots too :D
Linking up to "I Learned.."
I learned that weddings are a lot of work and the pressure to catch all the key moments is scary!! lol
But it's also a lot of fun and very exciting to share in someone's special day :)
I also learned that I'm brave enough to shoot an entire wedding in Manual without panicking!
I think this one is really sweet :)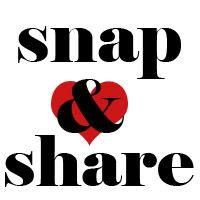 This one I edited for the cover of the disc I put the images on, not sure if it works as a photo on its own but I thought the cover turned out pretty funky =D
LOVE this one :) Look at their smiles!
Getting ready to zoom around the course to photo locations. There *may* have been a hilarious incident where a bridesmaid and I almost rolled our cart :/ Maybe. LOL
Some bridal party fun =D
The stunning bride
Thanks again guys for letting me capture your special day!