Two quick challenge entries today! I'm going to attempt our Christmas Card photo today...... Charlotte is already having a tantrum of course so it may not happen!!
The theme at The Moments In Between this week in Look Up. I love these photo's I took of William, his eyes and lips are perfect and delicious, lol.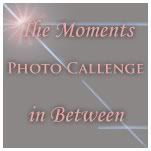 And over at The Paper Mama the theme is Food! I'm still working my way through all these lollipop photo's!!
Hopefully I get some great photo's today!! I have a pile of editing to do too!!
xx